Snack Basket is a proud supporter of Make-a-Wish® Ireland, a charity whose aim is to grant the wishes of children aged between 3 and 17 years living with life-threatening medical conditions to enrich the human experience with hope, strength and joy.
We have been raising vital funds for the Charity through our sales of office sweets, drinks and snacks in our honesty snack boxes and vending machines.
Thanks to our customers' continued support Snack Basket have raised and Donated over €72 ,600 to help Make-a-Wish grant brave children their wishes! See some of the wonderful work they undertake.
To learn more about Make-a-Wish Ireland or to make a Donation Direct visit www.makeawish.ie.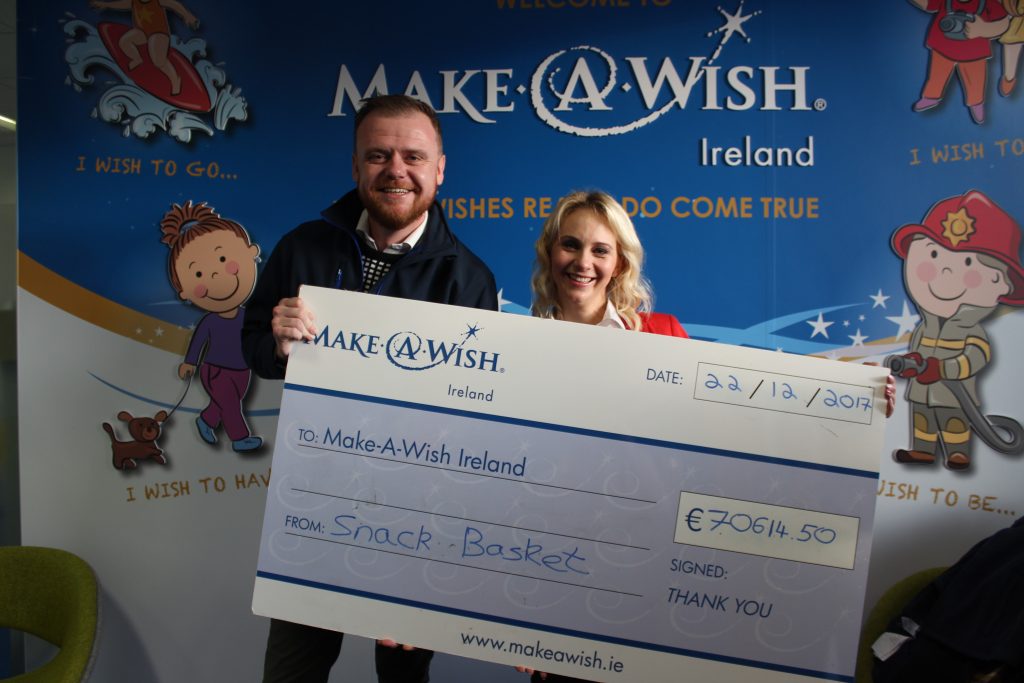 Another milestone reached! Thanks to our customers, we have donated over €70 600 by the end of 2018.
Snack Basket's MD Anna Calun with the lovely Gareth Crowe from Make-a-Wish Ireland.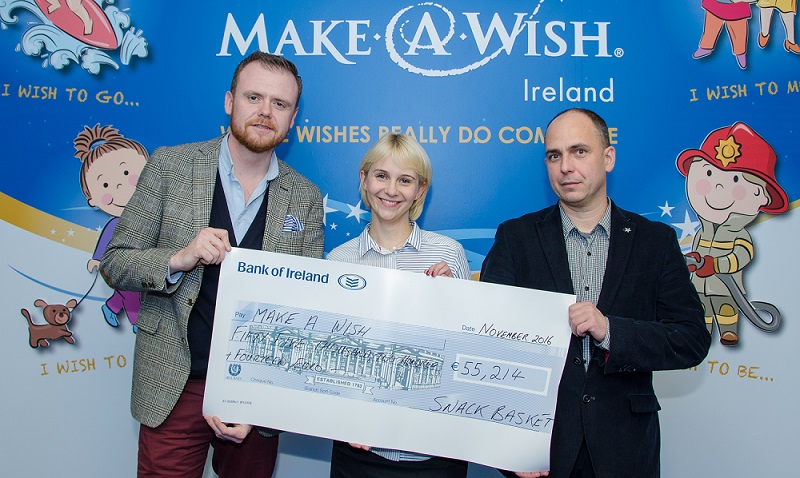 Snack Basket owners Anna and Tomasz with Gareth Crowe from Make a Wish Ireland.
Delighted to reach the €55,000 milestone!